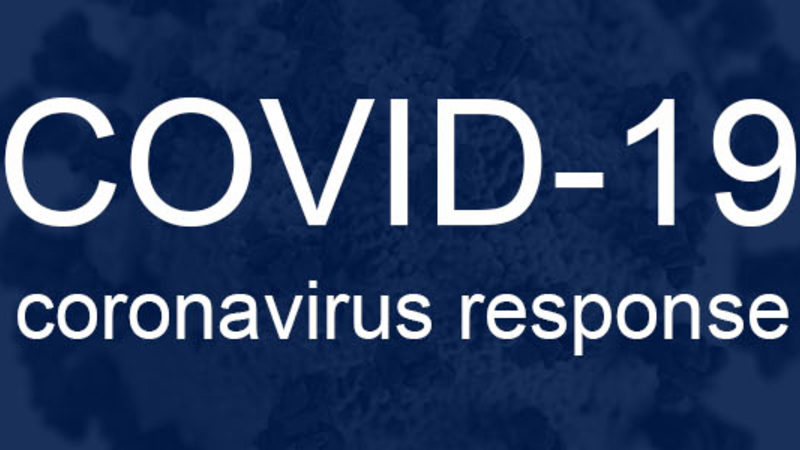 Welcome to ADDP's informational site for COVID-19. The purpose of this page is to share with you information and communications related to COVID-19 (coronavirus) so that you, our member, can be informed and up to date. Please check back here mutiple times during the day so you can view the latest information.
Upcoming Calls
Check back at this site prior to each meeting to see if any changes/cancellations
ADDP Weekly Membership Meeting: Tuesday, May 18, 2021 at 9:30 AM: LogIn Info is posted in the Member Portal/Membership Meetings.

NOTE: THESE MEETINGS ARE NOW HELD THROUGH ZOOM vs. RING CENTRAL. NEW LINK/CALL-IN ARE POSTED ON ADDP MEMBERSHIP PAGE IN PORTAL
Vaccine Clinics
Vaccine Clinics for ADDP Members (including individuals + families, staff+families):
ADDP Platinum Business Member, Pelmeds is providing COVID-19 vaccination clinics for individuals, their families, staff and their families beginning with three clinics:
May 13th at The Guild for Human Services, 521 Virginia Rd, Concord, MA REGISTER HERE
May 14th at Latham Centers, 259 Willow St Yarmouthport, MA (off the former Exit 7 route 6 ) REGISTER HERE
May 18th at Justice Resource Institute, 1671 Worcester Rd, Framingham, MA REGISTER HERE
In addition the ADDP community is invited to clinics at Pelmeds pharmacy in Waltham on:
Monday through Friday from 3 PM to 7PM
Saturday and Sunday from 12 to 3PM
Vaccine Information
Masschusetts COVID-19 Vaccine Information Home Page: Massachusetts COVID-19 Vaccine Information | Mass.gov
Congregrate Care Vaccination Webpage: mass.gov/congregatecarevaccine
Vaccine Education and Outreach Materials: Stop COVID-19 – Vaccine education and outreach materials | Mass.gov
Vaccination FAQ for Congregate Care Providers
COVID-19 Reimbursement Updates
Rate Regulation and RFRs
For a list of upcoming hearings, including date, time, and due date for written testimony, please visit our Governmental Affairs page HERE
Updates from the Commonwealth
For comprehensive updates and the Commonwealth's response to COVID-19, please visit the MassGov website HERE
Below are specific updates from the Commonwealth that ADDP feels are especially important to provider members:
National Resources and Information on COVID-19
Families First Coronavirus Response Act Summary (Posted March 20, 2020)

Source: ANCOR



Late last week, President Trump signed the second funding package to respond to COVID-19. A summary of it has been provided by ANCOR
Op-Ed by ANCOR CEO (Posted March 20, 2020)



The article, posted in The Hill, reminds Congress not to forget disability service providers during the COVID-19 pandemic.
Letter to National Governors Association (Posted March 19, 2020)



ANCOR's letter to the National Governors Association (NSA) advocates that people with I/DD and the providers on which they rely are prioritized in federal funding packages designed in response to COVID-19.
CMS FAQs for State Medicaid Agencies (Posted March 12, 2020)



The Centers for Medicare and Medicaid (CMS) has issued the first set of frequently asked questions and answers (FAQs) to aid state Medicaid and Children's Health Insurance Program (CHIP) agencies in their response to the 2019-Novel Coronavirus (COVID-19).
COVID-19 Command Center Situation Reports from MEMA
​For situation reports, please visit the State Library of Massachusetts site HERE
Other Updates from ADDP
American Healthcare Association_National Center for Assisted Living_Pharmacy Partnership for LTC Program 10.28.20
Update on ADDP Committee Meetings Issued on 3/16/20: All ADDP committee meetings will be held remotely via video and/or conference calls until further notice.
LEAD Conference Update Issued on 3/16/20: We regret to inform you that due to current events, we need to reschedule the 2020 LEAD Conference scheduled for April 29, 2020 to sometime later this year. We do not have a definitive date yet for the reschedule – possibilities include mid-June or late October. There are many factors we need to weigh and we ask for your patience while we evaluate the situation.