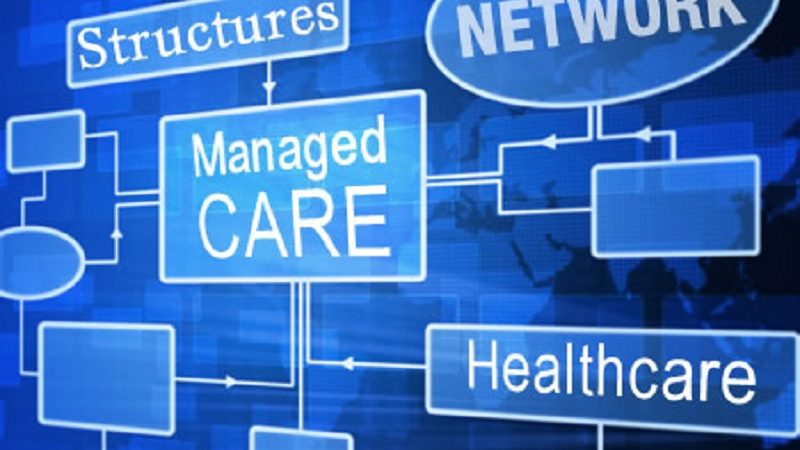 The Account of one ACO in Minnesota and its Import for Massachusetts Providers
A COLLABORATIVE DISCUSSION & SHARING OF EXPERIENCE AND VISION FOR NEW MODELS FOR DISABILITY SERVICES…MINNESOTA AND MASSACHUSETTS EXPERIENCES 
Session Overview
Learn about a Minnesota-based ACO, Altair, that focuses on new care paths for people with disabilities. Discussing its new program examples and person experiences, attendees will hear how to balance person focus with fiscal responsibilities that providers face today and in the future.
See how technology has become the foundation of service delivery with focus on the total cost of care. Speaker will also provide a high level cross walk between what ADDP members are responding to and its Minnesota plans and experiences.
ADDP providers, Kathee Jordan, Chris White, and Justin Sallaway, will provide accounts of their experiences related to the ongoing ACO-MCO implementation and the new Community Partners RFRs.
The last hour will be focused at lightning round discussions in small groups followed by a group sharing and discussion.
Audience
Senior leadership and management. Development and grant-writing staff encouraged if involved in LTSS Community Partner grant writing and/or implementation.
Learning Objectives:
Deeper understanding of the implications of the changing health care landscape both nationally and in the state of Massachusetts
Enhanced preparation for implementation of Accountable Care Organizations (ACO) and Managed Care Organizations (MCO)
Enhanced preparation for implementation of LTSS Community Partners RFR;
First-hand accounts of provider interactions with ACO-MCOs and their provision of I/DD services in an ACO environment
Enhanced preparation for different pressures experienced by providers through the shift in funding model
Enhanced understanding of health information exchange, IT infrastructure and data collection needs
An overview of the benefits of providing integrated care
Speaker
George Klauser, Executive Director -- Altair ACO
Altair ACO is a collaboration of 6 disability and 3 health providers representing more than 7,000 consumers. Mr. Klauser is a Senior Executive with a proven track record of leadership, success, and contribution in challenging business environments.  He has a proven ability to build cohesive teams motivating them to achieve record setting performance.  Former positions include Vice President of Service and Operations for Xiotech Corporation, Chief Operation Officer and Vice President of Virtual Growth, Inc., and President and Executive Vice President of Ceridian Employer Services.  As Executive Director of the Altair Accountable Care Organization, Mr. Klauser brings 15 years of non-profit disability services experience to the collaborative, most recently with Opportunity Partners as President and CEO, board member, and volunteer.  Other community work has included the Cerebral Palsy Foundation, United Way, and Courage Center.  Mr. Klauser currently serves on the Allina Silos to Circles Task Force as a core team member, is an advisor and grant reviewer to Community Housing Services, and is an advisor to the Behavioral Health Homes Task Force for the State of Minnesota. He currently co-chairs the Roadmap Social Service Committee and has been selected to participate on the SIM Community Advisory Task Force.
Provider Discussion Panel with ADDP Members:
Kathee Jordan, Executive Vice President/CEO -- Seven Hills Foundation
Chris White, President & CEO -- Road To Responsibility
Justin Sallaway, President -- The Price Center
​Altair Accountable Care Organization (ACO) Overview
Altair's History.  In response to health care and social services often occurring in isolation, a new vision has emerged. Established in 2013, Altair Accountable Care Organization (ACO) is the first social service-initiated ACO in Minnesota, and believed to also be the first in the nation, to embrace this vision of a system that coordinates, evaluates, and plans financing for a wide range of services that impact health.  Altair aligns health and social services by following three principles. First, it serves as a coordinating mechanism responsible for managing collaboration across organizations and services for people with disabilities in Minnesota. Second, it creates quality measurement and data-sharing tools to track outcomes and exchange information.  Third, it incorporates new payment and financing methods.
Altair's Core Beliefs.  Altair's vision, commitment, and values include:
Vision: Minnesotans with disabilities live in community, make choices that affect their own lives and contribute to the community in which they live. 
Commitment: Optimize the management of long-term services and accelerate quality improvements and cost savings by investing in community living, health, and wellness, and serving individuals waiting for services.
Values: 1) each person has a right to maximize health, happiness, and choice in his/her life; 2) each person who does not need 24/7 support should have the opportunity to live in a more independent setting; and 3) employment at a fair wage supports a person's independence and contributions. 
Opportunities Being Addressed.  According to the American Community Survey in 2011, 10.1% of Minnesotans were people with disabilities. National and state statistics demonstrate the need to focus on this population. According to DATA 2010, the largest set of US health data, people with disabilities are more likely to have high blood pressure, be overweight, lack fitness activities and social emotional support, use tobacco, and lack regular medical tests. The American Journal of Public Health in 2004 found that, while at risk for the same ailments and conditions as people in the general population (for example, injury, obesity, hypertension and the common cold), persons with disabilities also are at specific risk for secondary conditions that can damage their health status and the quality of their lives.
In addition, people with disabilities, particularly in residential care settings, are living longer and acquiring age-related health conditions that complicate their primary disability. About 16,000 Minnesotans with a diagnosis of I/DD receive public support through Medicaid. Over 9200 need intensive services that require new levels of medical care for longer life spans and new staffing realities to meet their growing health needs. Today, when a person at a group home needs more skilled nursing care, they are transitioned to a non-disability skilled nursing facility.  The person is displaced from their regular service providers, home, and social activities and enter a high risk period (new providers, incomplete data transfers, increased likelihood of depression). 
Sharing Promising Practices and Ground-Breaking Models. Across the Twin Cities metropolitan area, 7,200 people are being served by Altair member organizations with a combined 447 years of experience.  One of the goals of Altair is to learn from each other's promising practices and an example of success is "Jim".
Jim has trouble regulating his medication, and has been evaluated by five doctors in the past year without success. Jim currently lives in the community paying his rent, but needs to take more and more time off work due to his health issues. Jim's job is in jeopardy and he fears losing his apartment and being forced back into a group or nursing home (with a cost 200% higher to the state). Through the LifePlan process, representatives of Jim's overall care (residential, employment, health and wellness) met together with Jim and his trusted advisor to implement changes to his medication, allowing him to keep his job and live independently (saving the state $140,000 in waiver service).  
​Admission:
Early Bird (Before Fri. 6/23/17) ADDP Member = $105
Early Bird (Before Fri. 6/23/17) Non-Member = $140
After 6/23/17 ADDP Member = $125
After 6/23/17 Non-Member = $160
REGISTRATION STARTS AT 8:30 A.M.
Admission fee includes training entrance, materials, coffee and light refreshments