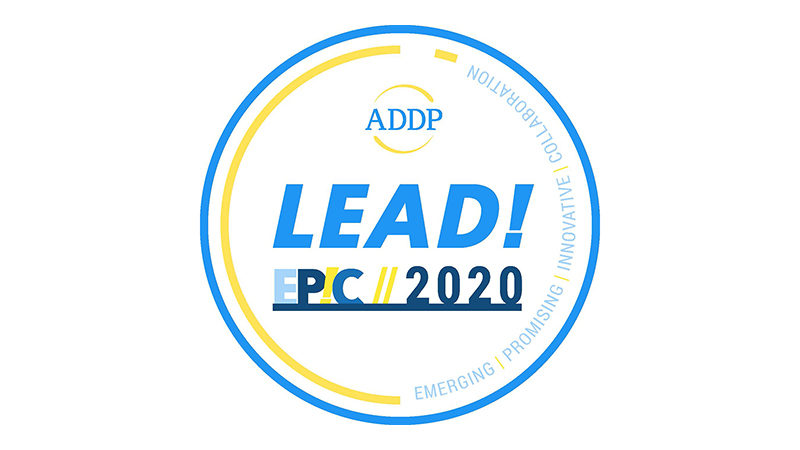 ADDP is pleased to announce that the 2020 LEAD! Conference will be held on Wednesday, April 29, 2020 at the DCU Center in Worcester, MA.
This year's LEAD! theme is Emerging, Promising and Innovative Collaborations (EPIC!). The Training and Conference Committee is busy preparing a full, informative and interesting day that highlights this year's theme. We will be releasing more information on the day as details emerge.
ADMISSION:
EARLY BIRD PRICING ENDS AT 5:00 PM on WEDNESDAY, MARCH 18
$160 ADDP Member Admission
$145 Group of 10 ADDP Member Discount
$210 Non-Member Admission
AFTER 5:00 PM Wednesday March 18th:
$185 ADDP Member Admission
$175 Group of 10 ADDP Member Discount
$235 Non-Member Admission
The fee includes breakfast, lunch, presentations, as well as your participation in professional development workshops!
Deadline to request an interpreter is Wednesday, April 3rd
Deadline to submit dietary restrictions is Wednesday, April 15th
Please note: we will not accept breakout session choices during registration. Attendees can choose which breakout session they would like to attend which gives participants the freedom to change their mind the day of the event if necessary.