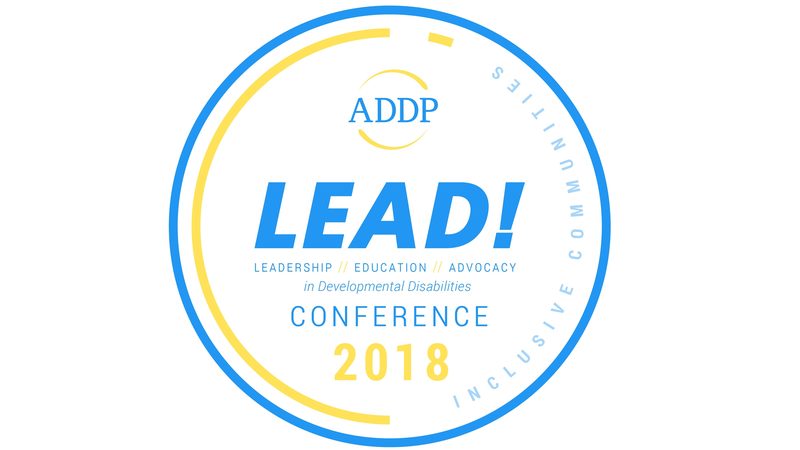 CALL FOR PRESENTATIONS!
The LEAD! Conference on April 12, 2018 at the DCU Center in Worcester will provide space for professionals and advocates in the intellectual and developmental disabilities (I/DD) community to hear the latest ideas, trends, practices, and policies impacting services; engage in discussions to generate new solutions; and network.
ADDP invites you to participate in its annual LEAD! Conference & Expo by submitting a workshop presentation proposal. ADDP is seeking 12 conference workshops and welcomes you to submit a workshop proposal.
Presentation requirements
Relevant to I/DD or brain injury field
Fit within a 75-minute timeframe
Meet submission requirements
Does not promote or advertise product or service
Speaker benefits
Industry visibility
Networking
Complimentary conference registration (limit 2 speakers per session)
Topics solicited
Seeking presentations to enhance skills and knowledge of professionals in the I/DD field. Potential topics:
Health and medical issues
Behavioral supports and behavior health
Aging with I/DD and brain injury
Autism
Brain injury
Workforce issues
Workplace safety
Human and disability rights
Employment, residential, or day service models
Quality improvement
Managed care
Technology
Legal or finance issues
Self-care for caregivers
Health promotion
Submission Instructions
Fully completed presentation form must be submitted by February 5, 2018 by emailing it to ADDP
Review Process
Proposals are evaluated by the ADDP Conference Committee based on content value as well as expertise of presenter(s). Presenters will be notified of their proposal status by February 23, 2018.
Questions
Contact ADDP by email or 508-405-8000.