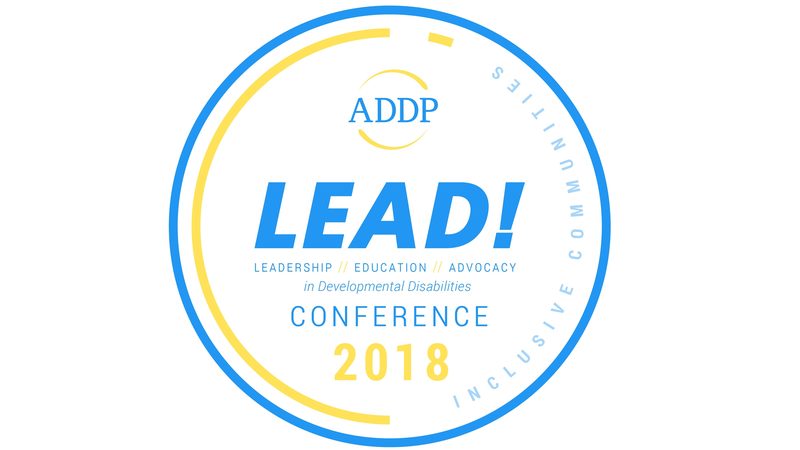 Morning Breakout Sessions
11:00 A.M. - 12:15 P.M.
MassHealth Updates
Room A -- 1.1
Speakers: Daniel Tsai, Assistant Secretary of MassHealth, Medicaid Director - Executive Office of Health and Human Services
Designed for: Management, Leadership, Administration, Clinical/Nursing
Description: This presentation will provide an overview of the emerging managed care system in Massachusetts, including an address of accountable care organizations (ACOs), managed care organizations (MCOs), and Community Partners (CP). Discussion will include the relationships between each of these managed care partners. Special emphasis will be placed on the interrelationships between LTSS Community Partners and other developmental disability provider agencies who are not CPs.
Ride Our Rollercoaster: One Organization's Journey to Improve Services
Room B -- 1.2
Speakers: Desiree Chumsantivut, Danielle Sweet (Justice Resource Institute)
Designed for: Management, Leadership, Direct Support Professionals
Description: This presentation provides an overview of one organization's journey to implement a new therapeutic treatment approach at three different group homes serving youth and young adults with I/DD and dual diagnosis. While the treatment model was common among all three homes, the implementation varied according to the existing culture and abilities of individuals at each home. This workshop presents case studies within each of the three homes and highlights our process including challenges and successes.
Community-Based Worker Safety
Room C -- 1.3
Speakers: Michelle Beery-Brooks, Anthony Demers (Bay Cove Human Services)
Designed for: Direct Support Professionals, Clinical/Nursing, Management, Leadership
Description: Community-based or visiting professionals face unique safety challenges both for themselves and the individuals they serve. As agencies, managers, and staff it is important to look at how we train our staff, what are the practical tips and techniques we can provide to them, and what other systemic ways can we support this vital work.
Managing Boundaries in Human Services and Human Resources
Room D -- 1.4
Speakers: Kevin Harkins, Kate Fontana (Kennedy-Donovan Center)
Designed for: Direct Support Professionals, Management, Administration
Description: Boundaries refer to the limits we establish in relationships. Boundaries may range along a continuum from rigid to porous. The way we manage boundaries has ramifications for the well-being of ourselves and the individuals to whom we provide services. This presentation reviews six domains in which the establishment and maintenance of boundaries is critical, viewed through the lens of direct support (human services) and administration (human resources): physical, intellectual, emotional, sexual, material, and time.
Strategies for Managing Conflict in Workplace Settings
Room E -- 1.5
Speakers: Christine Singer, Lydia Shulman (Your Personal Best: Workshops for Success)
Designed for: Direct Support Professionals, Management, Leadership
Description: This workshop provides an overview on the causes of challenging workplace conflict, as well as strategies that will enhance positive communication toward creating and supporting harmonious professional relationships. Ten ideas will be presented including how to address people with different personality types and gossiping.
#ThemToo: Sexual Violence in the ID/DD Populations
Junior Ballroom -- 1.6
Speakers: Emily Walk (NuPath, Inc.)
Designed for: Direct Support Professionals, Management, Leadership, Clinical/Nursing
Description: With increased national action against sexual harassment and assault, recent attention has also been drawn to the sexual violence against individuals with intellectual and developmental disabilities. However, often those with ID/DD are not adequately represented or are left out of larger, mainstream conversations when it comes to sexual misconduct and violence, despite facing significant risk. There needs to be inclusion of the ID/DD population in the overall discussion rather than separation because these are problems affecting #ThemToo. This presentation aims to examine how this epidemic intersects with current social movements and unique circumstances facing the ID/DD populations, present new statistics of sexual violence against individuals with ID/DD from the Justice Department, and provide ideas and resources for staff to empower and support this at-risk population.
Evolution of Self-Advocacy and Organizational Change: A Comprehensive Innovative Strategy
2nd Floor Conference Room -- 1.7
Speakers: Mary Beth Vargus (Vinfen), Jeffrey Keilson (Advocates)
Design for: Management, Leadership, Direct Support Professionals
Description: Organizations are being challenged to provide services in a system increasingly focused on person-centered and self-directed outcomes. This presentation highlights an array of innovative approaches from Vinfen's comprehensive strategy for direct support professionals, program directors, and people receiving supports, which impact agency culture and organizational development. Successful outcomes include the growth of meaningful self-direction, self-advocacy, social inclusion, and increased staff job satisfaction.
Afternoon Breakout Sessions
2:30 P.M. - 3:45 P.M.
Commissioners/Secretary Roundtable
Room A -- 2.1
Speakers: Commissioner Jane Ryder-DDS; Commissioner Toni Wolf-MRC; Deputy Commissioner for Clinical and Professional Services Kathy Sanders, MD-DMH, Deputy Commissioner for Program and Policy Tricia Ford-MCDHH; and Secretary Alice Bonner-EOEA
Designed for: Everyone
Description: Speakers will discuss priorities at the Department of Developmental Services (DDS), Massachusetts Rehabilitation Commission (MRC), Department of Mental Health (DMH); and the Massachusetts Executive Office of Elder Affairs
The Millennial Manager: Like a Boss
Room B -- 2.2
Speakers: Leigh Wilmot, Apurva Aslekar (NuPath Inc.)
Designed for: Management, Leadership, Administration
Description: Between swiping right and sampling avocado toast, many Millennials make their way to the management tier. Their tech-savviness, education, and drive for advancement have finally paid off. However, Millennial managers sometimes contend with generational clashes while supervising Gen-Xers and Baby-Boomers. Two experienced young professionals dish out real talk about how to reconcile communication styles, slay assumptions, and effectively lead diverse teams. Join them to find out how to manage employees of all ages with confidence and get a participation trophy to boot.
Using ABA to Improve Employee Performance and Satisfaction
Room C -- 2.3
Speakers: Shannon Shea McDonald, Paul Arrighi (WCI-Work, Community, Independence)
Design for: Management, Leadership, Administration, Clinical/Nursing
Description: This presentation will provide participants with a basic introduction to Organizational Behavior Management (OBM). We teach participants how to identify what makes it more-or-less likely that an employee will complete assigned tasks, and how to increase the likelihood of task completion. We also provide a case study in which the completion of annual evaluations increased from less than 60% completion to 96% on-time completion by using OBM principals.
Fanning the Flames of Service
Room D -- 2.4
Speakers: Management, Leadership, Administration
Designed for: All
Description: This program gives leaders and managers a strategy to make delivering outstanding customer service easier for employees while respecting industry, financial, and legal considerations. It also provides a communication technique to instantly motivate employees, hire better, and upgrade performance. Attendees leave invigorated and equipped with three fans to fan the flames of service in their organizations.
Provider Technology Collaboration for a Managed Care World
Room E -- 2.5
Speakers: Michael Moloney (HMEA), Kathy McNeil (Delta Projects)
Designed for: Management, Leadership, Administration
Description: The 27 ADDP member agency Consortium, using a best practice power user model, has created a clinical, compliance, and administrative practice management system (EMR) that interfaces with HCSIS. The newly formed Strategic Committee will now drive product evolution to prepare for managed care via data analytics, population health features, and benchmarking across member agencies.
The Healing Arts: Rehabilitation through Creative Expression
Junior Ballroom -- 2.6
Speaker: Charles Markham, Ellen Werner (ServiceNet Enrichment Center)
Designed for: Direct Support Professionals, Management, Leadership
Description: The presentation includes the use of various art forms used to enhance the process of rehabilitation. Dance and movement, music and singing, writing and other creative forms of expression will be discussed. The presentation includes a dance demonstration, display of art created by Enrichment Center participants, and music performed by participants.
Widening the Circle: Connecting People With & Without Disabilities in Meaningful Ways
2nd Floor Conference Room -- 2.7
Speakers: Jim Ross (The Arc of Massachusetts) Phoebe Goodman (Vinfen)
Designed for: Management, Leadership, Direct Support Professionals
Description: The best barometer of real integration may be friendships between people with and without disabilities. However, widening the friendship circles of the people we support beyond their families, paid staff, and others who happen to receive supports is not easy. Join in a conversation that explores the benefits of these relationships for all parties and learn how your colleagues in Massachusetts have been able to make it happen.