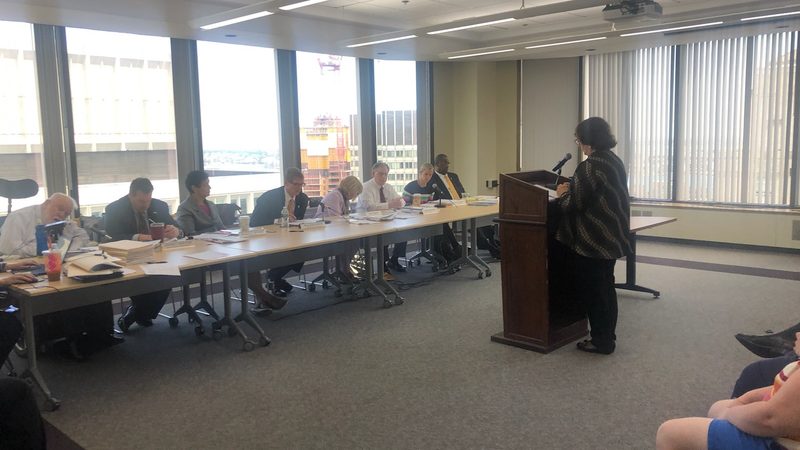 ADDP representatives, board members, member agencies, families, and individuals had their voices heard at today's Architectural Access Board (AAB) public hearing in response to the controversial question whether DDS group homes should be defined as public buildings.
For some providers who have undergone group home building renovations in the last year or two, the AAB has expected those group homes to be compliant with the applicable standards for public buildings. The implications for compliance are not only costly, but would also impact service delivery, community living and privacy.
"These privately owned or leased one and two-family homes serve as the permanent place of residence for individuals who could not otherwise live on their own," wrote Ellen Attaliades, ADDP President/CEO, in her written testimony to the AAB. "They may not be family related by blood or marriage, but they are certainly a household, sharing in the daily activities and chores of living together. The residents of each home visit with family members and friends as is the case for individuals without disabilities who live in a private home. As such, group homes are private residences. They are not open to the public. The individuals with intellectual and/or developmental disabilities living there have an equal right to privacy as persons without disabilities."
A copy of ADDP's full testimony can be found by CLICKING HERE.