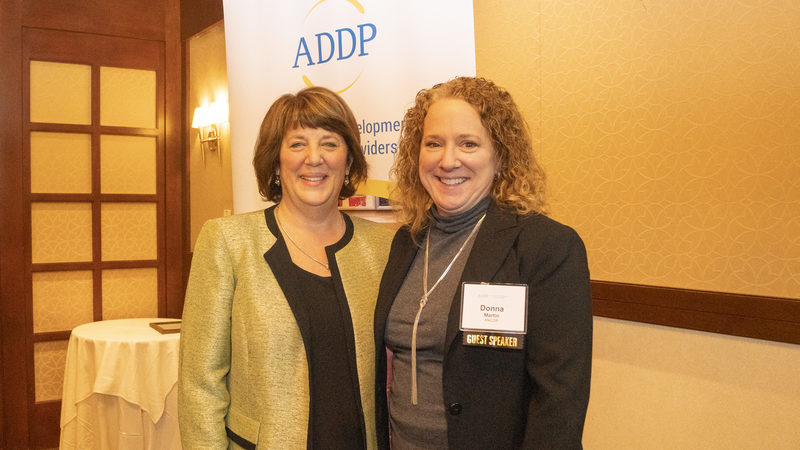 ADDP's Annual Membership Meeting was held on Wednesday, September 18, 2019 at the Beechwood Hotel in Worcester, MA. Over 140 attendees from ADDP provider members throughout Massachusetts attended, as well as 11 ADDP Business Members who manned exhibit tables and met with members before and during the meeting.
Chris White, ADDP Board Chair and Ellen Attaliades, President and CEO of ADDP, welcomed all to begin the meeting. Guests were updated by members of ADDP's Executive Board in the areas of Finance, Governance, and Membership. Mandy Nichols, Vice President of ADDP, summarized highlights from this past year and Jennifer Higgins, Director of Research and Policy, provided an overview of the upcoming Talking Tech 2019 Conference.
Attendees also enjoyed presentations from three guest speakers: Donna Martin, ANCOR Director of State Partnerships and Special Projects, who provided a National Update; DDS Commissioner Jane Ryder, who shared DDS' Strategic Priorities for the next year and beyond (Click Here for a Copy of Presentation); and Whitney Moyer, Chief, MassHealth LTSS who discussed MassHealth's plans for the future of long term services and supports.