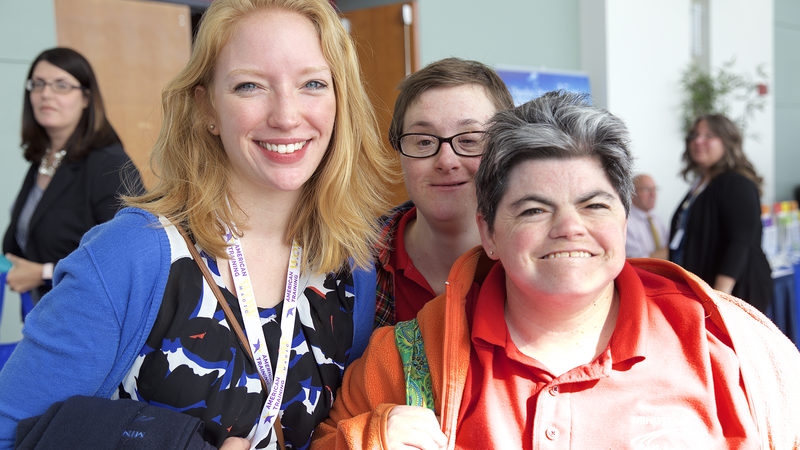 TO SAVE AFFORDABLE HEALTH CARE, MEDICAID & DISABILITY SERVICES SUPPORTERS MUST MAKE VOICES HEARD
The Boston Globe
By Adrian Walker Globe Columnist May 08, 2017
As the Cabinet secretary who guided the implementation of Obamacare, Kathleen Sebelius has firsthand experience with health care legislation. She was in shock last week as she watched events unfold on Capitol Hill.
"I just find it incredible that they don't have any idea what it will cost or how many people will be impacted," she said in a telephone interview. "I just find this process horrible - that they would vote to do grave harm to their constituents."
 
The former secretary of Health and Human Services was in Massachusetts to deliver a speech to the Association of Developmental Disabilities Providers.
But she was keeping a close eye on events in Washington, and what she saw was a political process broken almost beyond recognition.
Just hours after we spoke, her worst fears moved a step closer to reality. Without a single Democratic vote, House Republicans voted to repeal parts of the Affordable Care Act - a vote undertaken with zero hearings, little analysis, and what appeared to be little concern for the estimated 24 million people who stand to lose their health care.
Sebelius said she believes the real goal of the legislation that passed is to gut Medicaid, the nation's largest health care program, and one that delivers billions of dollars in aid to states. She said she hopes voters in states like Massachusetts will mobilize to rally opposition to a measure that, simply put, will cost many lives.
"I think that there's no question that this is a time when people really have to stand up and speak out," she said. "I'm hoping that people in Massachusetts will understand that while you have a progressive Legislature and a state that has always had a great safety net in place, that they can reach beyond these borders and help to stop this."
Massachusetts was a leader in expanding health care to those who need it. Perhaps our voices can help preserve it.
2017 ADDP LEAD! Conference Pictures
Visit our flickr page to see all!