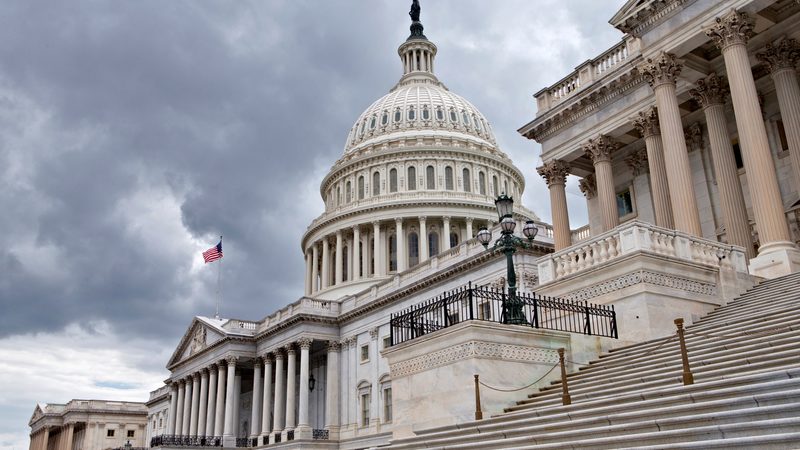 The 52 year old Medicaid program will end if the Trump/Ryan American Health Care Act (AHCA) passes the Senate, intact with a mostly unknown and not understood provision that seeks to end Medicaid eligibility standards, instead making Medicaid into a block grant program and reducing it by over $880 Billion over the next 10 years.
Medicaid, known as MassHealth in Massachusetts, is the source of funding for nearly all community developmental disability and brain injury services across the nation, funding anywhere from 50% to 90% of these programs dependent upon the state formula match.
Gutting Medicaid has long been the goal of U.S. Speaker Paul Ryan, who included an identical  provision in many prior year failed budgets.  In the 2016 presidential campaign, candidate Donald Trump promised to protect Medicaid, but his House passed healthcare plan fully endorses Ryan's draconian cuts to the program.
If Medicaid is converted to a Paul Ryan envisioned Block Grant, here's what will happen:
$838 Billion will be eliminated in Medicaid spending over the next decade
Massachusetts will lose $1.3 billion to $1.5 Billion in the first year, and then substantially more in additional years
Governors will be forced to choose between cutting budgets or dramatically raising taxes to make up for budget reductions
Disability programs will be forced to compete against elder services, children's services, mental health, maternal health care programs, education and all other human service and poor folks health services for limited appropriations, including the 14 million who will lose health care across the nation with an ACA repeal.
Disability service waiting lists will dramatically expand with little chance for new individuals being served with less dollars being available
Governor Baker's ACO program, expecting $5 Billion in discretionary Medicaid Waiver dollars will be in great jeopardy.
To Save Disability Community Programs, GOP Disability Allies Must Speak Out!
 
The key to defeating Trump/Ryan Care, and the destruction of Medicaid, will be decided by the Members of the U.S. Senate, controlled 52 to 48 by the Republican Party.  To defeat the AHCA, 3 members of the Republican Party will need to join with the 48 Democrats to protect Medicaid and prevent an $880 Billion cut  to Medicaid.
Disability advocates will need to encourage their friends, family and allies who live in states with Republican Senators to understand the damage to key programs and people's lives if Medicaid is made into a Block Grant and then gutted.
Cutting Medicaid will have negative economic consequences for the economy.  Millions of jobs will be lost with programs discontinued; families will struggle for help; health care costs will skyrocket with uncompensated health care costs being unpaid and costs transferred to others; waiting lists will grow and parents will lose jobs having to opt to stay home to care for their loved ones dismissed from community programs.  
Perhaps the best person to make the argument on behalf of Medicaid and our critical I/DD programs may be your Fox News watching GOP brother in law, who can make a politically conservative pitch to GOP Senators to protect these vital programs.
Thus ADDP urges members, self advocates and family members to reach out to your friends and family in the key states and districts listed below and urge them to call upon these Republican Senators to save Medicaid.  THIS IS THE FIGHT OF OUR LIVES to protect health and human services.  
Now is the time to make peace with your brother in law and ask for help.
Republican Senators:  Three Needed to Protect Medicaid ask your out of state family for help today!
Republican Senators of the 115th Congress
Alexander, Lamar - (R - TN)
455 Dirksen Senate Office Building Washington DC 20510
(202) 224-4944
Contact: www.alexander.senate.gov/public/index.cfm?p=Email
 
Barrasso, John - (R - WY)
307 Dirksen Senate Office Building Washington DC 20510
(202) 224-6441
Contact: www.barrasso.senate.gov/public/index.cfm/contact-form
 
Blunt, Roy - (R - MO)
260 Russell Senate Office Building Washington DC 20510
(202) 224-5721
Contact: www.blunt.senate.gov/public/index.cfm/contact-roy
 
Boozman, John - (R - AR)
141 Hart Senate Office Building Washington DC 20510
(202) 224-4843
Contact: www.boozman.senate.gov/public/index.cfm/contact
 
Burr, Richard - (R - NC)
217 Russell Senate Office Building Washington DC 20510
(202) 224-3154
Contact: www.burr.senate.gov/contact/email
 
Capito, Shelley Moore - (R - WV)
172 Russell Senate Office Building Washington DC 20510
(202) 224-6472
Contact: www.capito.senate.gov/contact/contact-shelley
 
Cassidy, Bill - (R - LA)
520 Hart Senate Office Building Washington DC 20510
(202) 224-5824
Contact: www.cassidy.senate.gov/contact
 
Cochran, Thad - (R - MS)
113 Dirksen Senate Office Building Washington DC 20510
(202) 224-5054
Contact: www.cochran.senate.gov/public/index.cfm/email-me
 
Collins, Susan M. - (R - ME)
413 Dirksen Senate Office Building Washington DC 20510
(202) 224-2523
Contact: www.collins.senate.gov/contact
 
Corker, Bob - (R - TN)
425 Dirksen Senate Office Building Washington DC 20510
(202) 224-3344
Contact: www.corker.senate.gov/public/index.cfm/emailme
 
Cornyn, John - (R - TX)
517 Hart Senate Office Building Washington DC 20510
(202) 224-2934
Contact: www.cornyn.senate.gov/contact
 
Cotton, Tom - (R - AR)
124 Russell Senate Office Building Washington DC 20510
(202) 224-2353
Contact: www.cotton.senate.gov/?p=contact
 
Crapo, Mike - (R - ID)
239 Dirksen Senate Office Building Washington DC 20510
(202) 224-6142
Contact: www.crapo.senate.gov/contact
 
Cruz, Ted - (R - TX)
404 Russell Senate Office Building Washington DC 20510
(202) 224-5922
Contact: www.cruz.senate.gov/?p=email_senator
 
Daines, Steve - (R - MT)
320 Hart Senate Office Building Washington DC 20510
(202) 224-2651
Contact: www.daines.senate.gov/connect/email-steve
 
Enzi, Michael B. - (R - WY)
379A Russell Senate Office Building Washington DC 20510
(202) 224-3424
Contact: www.enzi.senate.gov/public/index.cfm/contact?p=e-mail-sen
 
Ernst, Joni - (R - IA)
111 Russell Senate Office Building Washington DC 20510
(202) 224-3254
Contact: www.ernst.senate.gov/public/index.cfm/contact
 
Fischer, Deb - (R - NE)
454 Russell Senate Office Building Washington DC 20510
(202) 224-6551
Contact: www.fischer.senate.gov/public/index.cfm/contact
 
Flake, Jeff - (R - AZ)
413 Russell Senate Office Building Washington DC 20510
(202) 224-4521
Contact: www.flake.senate.gov/public/index.cfm/contact-jeff
 
Gardner, Cory - (R - CO)
354 Russell Senate Office Building Washington DC 20510
(202) 224-5941
Contact: www.gardner.senate.gov/contact-cory/email-cory
 
Graham, Lindsey - (R - SC)
290 Russell Senate Office Building Washington DC 20510
(202) 224-5972
Contact: www.lgraham.senate.gov/public/index.cfm/e-mail-senator-gr...
 
Grassley, Chuck - (R - IA)
135 Hart Senate Office Building Washington DC 20510
(202) 224-3744
Contact: www.grassley.senate.gov/contact
 
Hatch, Orrin G. - (R - UT)
104 Hart Senate Office Building Washington DC 20510
(202) 224-5251
Contact: www.hatch.senate.gov/public/index.cfm/contact?p=Email-Orrin
 
Heller, Dean - (R - NV)
324 Hart Senate Office Building Washington DC 20510
(202) 224-6244
Contact: www.heller.senate.gov/public/index.cfm/contact-form
 
Hoeven, John - (R - ND)
338 Russell Senate Office Building Washington DC 20510
(202) 224-2551
Contact: www.hoeven.senate.gov/public/index.cfm/email-the-senator
 
Inhofe, James M. - (R - OK)
205 Russell Senate Office Building Washington DC 20510
(202) 224-4721
Contact: www.inhofe.senate.gov/contact
 
Isakson, Johnny - (R - GA)
131 Russell Senate Office Building Washington DC 20510
(202) 224-3643
Contact: www.isakson.senate.gov/public/index.cfm/email-me
 
Johnson, Ron - (R - WI)
328 Hart Senate Office Building Washington DC 20510
(202) 224-5323
Contact: www.ronjohnson.senate.gov/public/index.cfm/email-the-sena...
 
Kennedy, John - (R - LA)
383 Russell Senate Office Building Washington DC 20510
(202) 224-4623
Contact: www.kennedy.senate.gov/content/contact-senator
 
Lankford, James - (R - OK)
316 Hart Senate Office Building Washington DC 20510
(202) 224-5754
Contact: www.lankford.senate.gov/contact/email
 
Lee, Mike - (R - UT)
361A Russell Senate Office Building Washington DC 20510
(202) 224-5444
Contact: www.lee.senate.gov/public/index.cfm/contact
 
McCain, John - (R - AZ)
218 Russell Senate Office Building Washington DC 20510
(202) 224-2235
Contact: www.mccain.senate.gov/public/index.cfm/contact-form
 
McConnell, Mitch - (R - KY)
317 Russell Senate Office Building Washington DC 20510
(202) 224-2541
Contact: www.mcconnell.senate.gov/public/index.cfm?p=contact
 
Moran, Jerry - (R - KS)
521 Dirksen Senate Office Building Washington DC 20510
(202) 224-6521
Contact: www.moran.senate.gov/public/index.cfm/e-mail-jerry
 
Murkowski, Lisa - (R - AK)
522 Hart Senate Office Building Washington DC 20510
(202) 224-6665
Contact: www.murkowski.senate.gov/public/index.cfm/contact
 
Paul, Rand - (R - KY)
167 Russell Senate Office Building Washington DC 20510
(202) 224-4343
Contact: www.paul.senate.gov/connect/email-rand
 
Perdue, David - (R - GA)
455 Russell Senate Office Building Washington DC 20510
(202) 224-3521
Contact: www.perdue.senate.gov/connect/email
 
Portman, Rob - (R - OH)
448 Russell Senate Office Building Washington DC 20510
(202) 224-3353
Contact: www.portman.senate.gov/public/index.cfm/contact?p=contact...
 
Risch, James E. - (R - ID)
483 Russell Senate Office Building Washington DC 20510
(202) 224-2752
Contact: www.risch.senate.gov/public/index.cfm?p=Email
 
Roberts, Pat - (R - KS)
109 Hart Senate Office Building Washington DC 20510
(202) 224-4774
Contact: www.roberts.senate.gov/public/?p=EmailPat
 
Rounds, Mike - (R - SD)
502 Hart Senate Office Building Washington DC 20510
(202) 224-5842
Contact: www.rounds.senate.gov/contact/email-mike
 
Rubio, Marco - (R - FL)
284 Russell Senate Office Building Washington DC 20510
(202) 224-3041
Contact: www.rubio.senate.gov/public/index.cfm/contact
 
Sasse, Ben - (R - NE)
136 Russell Senate Office Building Washington DC 20510
(202) 224-4224
Contact: www.sasse.senate.gov/public/index.cfm/email-ben
 
Scott, Tim - (R - SC)
717 Hart Senate Office Building Washington DC 20510
(202) 224-6121
Contact: www.scott.senate.gov/contact/email-me
 
Shelby, Richard C. - (R - AL)
304 Russell Senate Office Building Washington DC 20510
(202) 224-5744
Contact: www.shelby.senate.gov/public/index.cfm/emailsenatorshelby
 
Strange, Luther - (R - AL)
326 Russell Senate Office Building Washington DC 20510
(202) 224-4124
Contact: www.strange.senate.gov/content/contact-senator
 
Sullivan, Dan - (R - AK)
702 Hart Senate Office Building Washington DC 20510
(202) 224-3004
Contact: www.sullivan.senate.gov/contact/email
 
Thune, John - (R - SD)
511 Dirksen Senate Office Building Washington DC 20510
(202) 224-2321
Contact: www.thune.senate.gov/public/index.cfm/contact
 
Tillis, Thom - (R - NC)
185 Dirksen Senate Office Building Washington DC 20510
(202) 224-6342
Contact: www.tillis.senate.gov/public/index.cfm/email-me
 
Toomey, Patrick J. - (R - PA)
248 Russell Senate Office Building Washington DC 20510
(202) 224-4254
Contact: www.toomey.senate.gov/?p=contact
 
Wicker, Roger F. - (R - MS)
555 Dirksen Senate Office Building Washington DC 20510
(202) 224-6253
Contact: www.wicker.senate.gov/public/index.cfm/contact
 
Young, Todd - (R - IN)
400 Russell Senate Office Building Washington DC 20510
(202) 224-5623
Contact: www.young.senate.gov/content/contact-senator