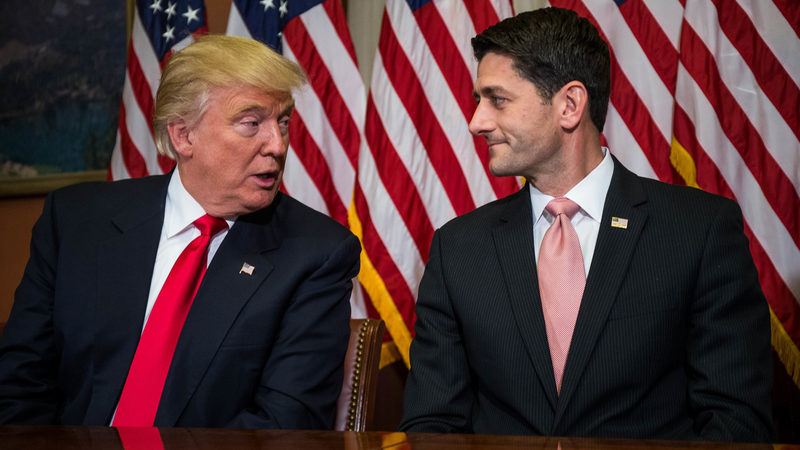 The Congressional Budget Office just released its much-awaited report analyzing the possible effects of the American Health Care Act, the GOP plan to replace the Affordable Care Act. The verdict is a doozy. Twenty-four million fewer Americans would have health insurance by 2026, according to the CBO, with 14 million of them losing coverage in 2018. While, yes, the report also says the GOP's health care plan would save the government $337 billion within the decade, it underlines a potentially stark contradiction with President Trump's prior promise that the bill would "provide insurance for everybody."
READ MORE
HHS To Roll Back Medicaid Expansion Eligibility, Managed Care Reg
States that expanded Medicaid will be able to roll back the eligibility levels from 138 percent of poverty for childless adults to 100 percent or freeze enrollment, according to sources close to the issue who told Inside Health Policy that HHS is expected to release this guidance Tuesday (March 14). 
States with partial expansions will also be able to limit eligibility to 100 percent, the source said. 
The move comes as conservative Republicans complain the House GOP health care bill, which scraps Medicaid expansion in 2020, isn't aggressive enough in scaling back the program, and as some governors say expansion states should be able to scale back to 100 of federal poverty in exchange for accepting per-capita caps.
 
In the same guidance, HHS is also expected to roll back two other rules. The first is the Medicaid managed care rule that aligned Medicaid managed care standards with those for qualified health plans and Medicare Advantage plans. The rule pushed alternate payment models and integrated care for Medicaid and CHIP. 
The second expected to be rolled back is the home and community-based services rule that mandated Medicaid beneficiaries in those settings have access to the same care they would receive in a nursing home or institution.
 
Health care experts have said the Medicaid managed care rule gets in the way of the GOP's plan to turn Medicaid into a per-capita cap system by setting a national set of minimum policies that managed care plans have to meet. The wide-ranging rule, finished last April, includes network adequacy provisions, a medical loss ratio for managed care plans, and a number of managed long-term services and supports policies.
The expected moves by HHS come in the wake of letter HHS Secretary Tom Price sent to governors Monday (March 13) urging them to use the ACA's 1332 waivers to stabilize their insurance exchange markets by setting up state-based reinsurance programs and high-risk pools. Under those waivers, states would have to cover a population comparable to that which would be covered otherwise.
The White House says it will move forward on ACA repeal and replacement in three phases: the reconciliation bill moving through the House, administrative reforms by Price, and additional legislative reforms that will go through the normal congressional process. -- Susannah Luthi